Birth photographer. If I tell you in layman terms what I do, you would consider it to be a very easy and maybe a very privileged job.
I go and click pictures of a baby being born.
How difficult can that be? Right?
What nobody sees is how physically and emotionally draining it can be.
Labor is hard. Not just for the woman going through it, but for everyone around her. Though the end result is an extremely happy one, the process is painful. And it is but human to feel that pain.
Not to mention that it can go on for hours. Sometimes even days. And I'm there. For those hours and those days. Waiting as excitedly nervously and honestly in anticipation of the arrival of the little one. And trust me, it's not easy. Even though it might look easy. How hard can waiting be?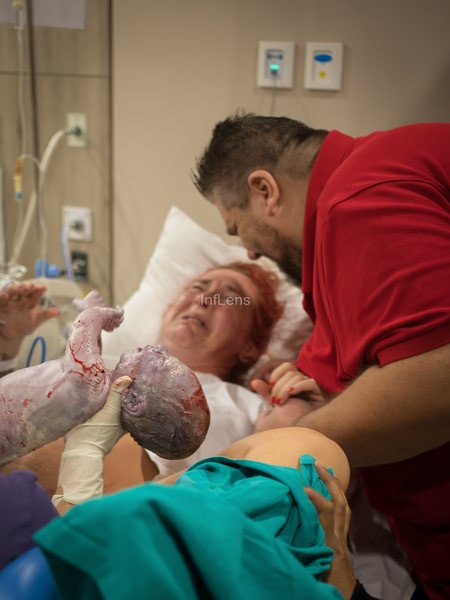 If you ask me, it takes immense effort and dedication. To not just be there, but be a part of that a sacred space where another life will soon join, but also capture the perfect moment for the parents.
I have to respect the space, keep sufficient distance and still be a part of that experience.
To not just click pictures but give the couple memories of the biggest day of their life. Details both big and small. Pictures that would not just help them remember but also bring back to mind those moments where they worked hard to welcome their baby.
As birth photographers, we have to put our lives on hold. Literally.
I was on call on 31st December. New Year's Eve, So I couldn't party, I couldn't sleep (Because I took updates every hour) and then had to rush to the hospital early in the morning because they thought that the baby might come early. Turns out, it was a false alarm and I ended up sitting in the hospital all day long because the baby decided to make its entrance at 10:30 at night.
So it's not as easy as saying that all we do is wait. We put everything on hold just so that we can give you the perfect pictures of that moment when your baby comes from your womb to your arms.
I do have people who come up to me and say that they have a planned C-section so I won't have to wait and hence that shoot would be much easier for me.
Let me tell you a little secret. You might have a planned C-section with all the details including the time decided to the last nano second, but in a hospital, nobody knows when an emergency might come up. And this can potentially block the Operation Theatre for hours. So you could still end up waiting for a really long time.
Also, working inside an operation theatre is way more difficult than it sounds.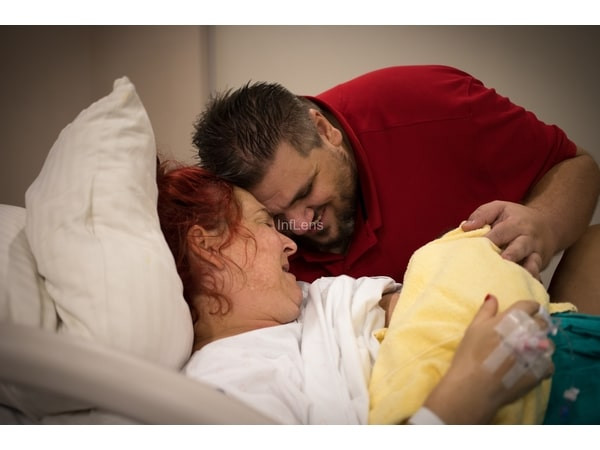 It is literally the most sterile zone of the hospital and the list of protocols hat need to be followed goes on and on.
Plus it's an entirely different ball game to witness a major surgery.
There is a reason that not every hospital allow's the husband inside the OT.
Photography inside the OT is the hardest thing to do.
Ensuring that you don't touch absolutely anything, not get in anyone's way and still manage to capture the birth story of the family without fainting!
I was thankfully trained by some amazing doctors who taught me how to not just keep my calm and never interfere with the workings of the OT, but also manage to capture stunning photographs as well.
So even though what you see from the outside is this easy peasy job, we as birth photographers go through a lot to get you your birth story.
But can I tell you a secret? I LOVE my job! The rush of adrenaline when I get that call from my clients that they are going to the hospital, being a part of the labor, the grand arrival of the baby, the tears, the joy the immense satisfaction of seeing such happiness on the arrival of that little soul.
When the parents see those pictures I've seen their eyes light up. I've seen mom's cry when they look at their baby's first picture.
It's magical to say the least.
And I wouldn't trade it for anything in this world.