"Photography is my chosen weapon of expression to show the world who I am."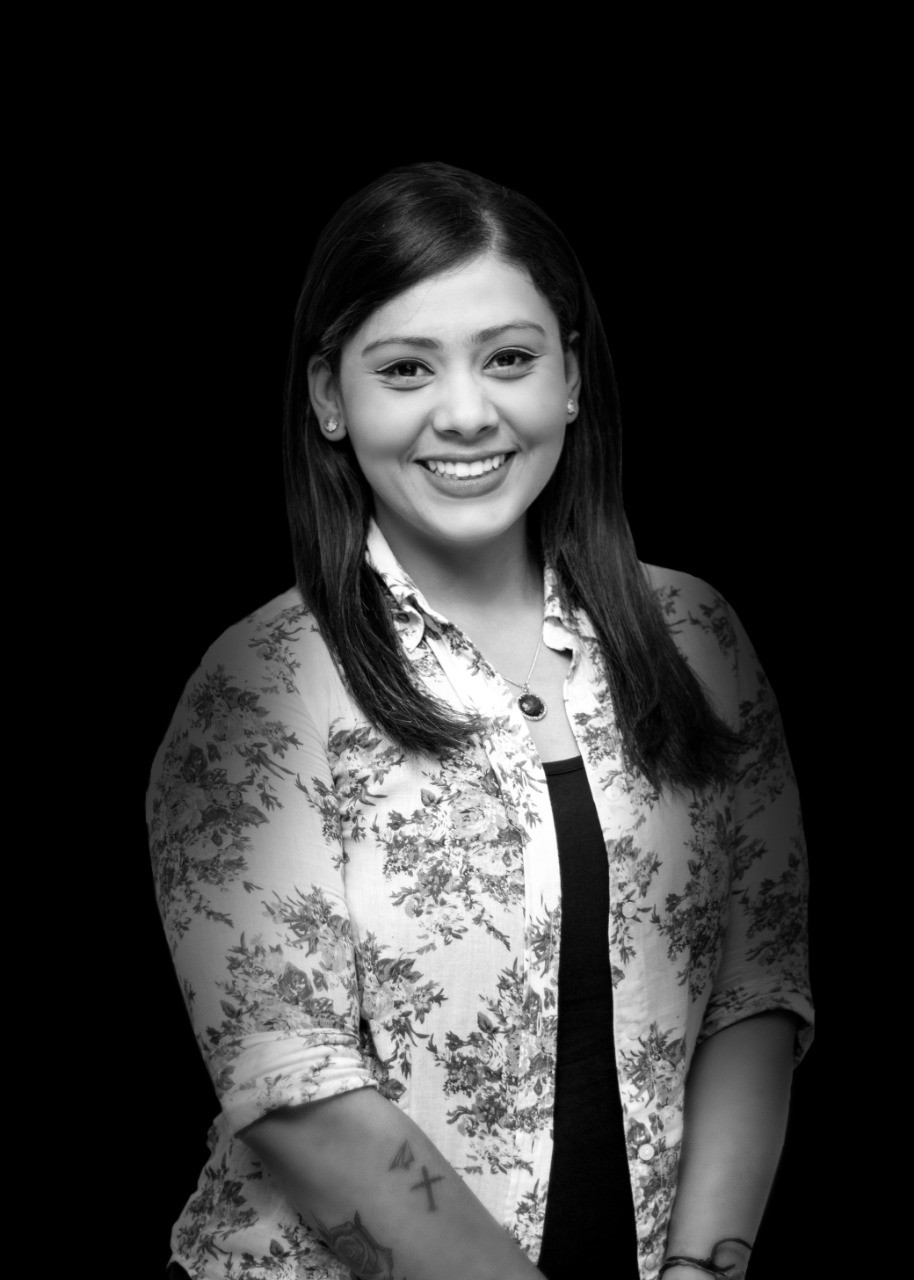 There aren't many people who would proudly claim themselves workaholics, but Ria enthusiastically proclaims her love for working 24/7. Earning her first pay doing a small project in eighth grade, she had her first taste of pride in herself. She spent it on herself and her mother, and the special feeling of being able to do it stayed in her heart. Her tryst with workaholism started then.
"My first real job, however, started right after I joined college. It started out as a paid internship which soon turned into a paid training. My employers liked my work and I continued on for the next three years working for half the day and attending college the other half. I had a lot of late nights and I was working as hard as I could. But I loved every bit of it," Ria says. Studying journalism helped her realize her dreams of travelling everywhere. She saved money from her work and self-sponsored her trips to check places off her bucket list. She firmly believes she was born to be a nomad, meet new people and keep exploring.
When Ria started her post-graduate studies, she had to make a choice between continuing to work and attending college, owing to strict attendance policies in her institute. She chose to study and quit her work to completely focus on and enjoy her college days. As soon as she finished her PG, she felt that familiar old itch to work again. But she didn't have an idea of what exactly to do. What she did know was she couldn't do a 10-hour work day. So, she put up her resume on job sites and waited for calls.
While she was growing restless without working, one day, she got a call from Urshita, co-founder of Inflens. Intrigued by the idea of birth photography, she decided to give it a shot. Ria already had photography in her blood, getting it from her grandfather. She used to flip through the pages of his photo albums and used to get chills looking at the pictures in awe. She got her first camera when she was quite young and soon after, photography became her favourite means of self-expression.
She started out with a film camera. She clicked everybody and everything, getting the pictures developed with the help of her father and maintaining a scrapbook of them. When Inflens got in touch with her, she didn't even have to think twice and joined us, with the shared aim of taking the art of birth photography to the farthest reaches of the country. Ria says "I was always meant to walk together with photography. The love kept growing, the cameras kept changing, and here I am today!"
Soon after Ria joined Inflens, her first shoot came unannounced when she received a call from Urshita one day asking her to immediately go to MKW Hospital, which was the first ever hospital Inflens had worked with. Once she reached the hospital, she was quickly whisked away to change and sanitize herself, and then entered the operation theatre. That shoot opened up her eyes to the beauty of birth, so much that she couldn't even get words to express what she felt. "After my first shoot, I came out and cried. That shoot showed me life in a whole new perspective," she says.
It's been almost two years since then, and Ria loves each and every shoot she goes to. She's shot numerous births, yet, every new one is a different experience. Ria says "I don't believe in dreaming. If you want something, you work for it and so you have it. I worked for my dreams and now I'm able to express through my work one of the strongest emotions ever – birth."
•••••
See Ria Mukherjee's work below.